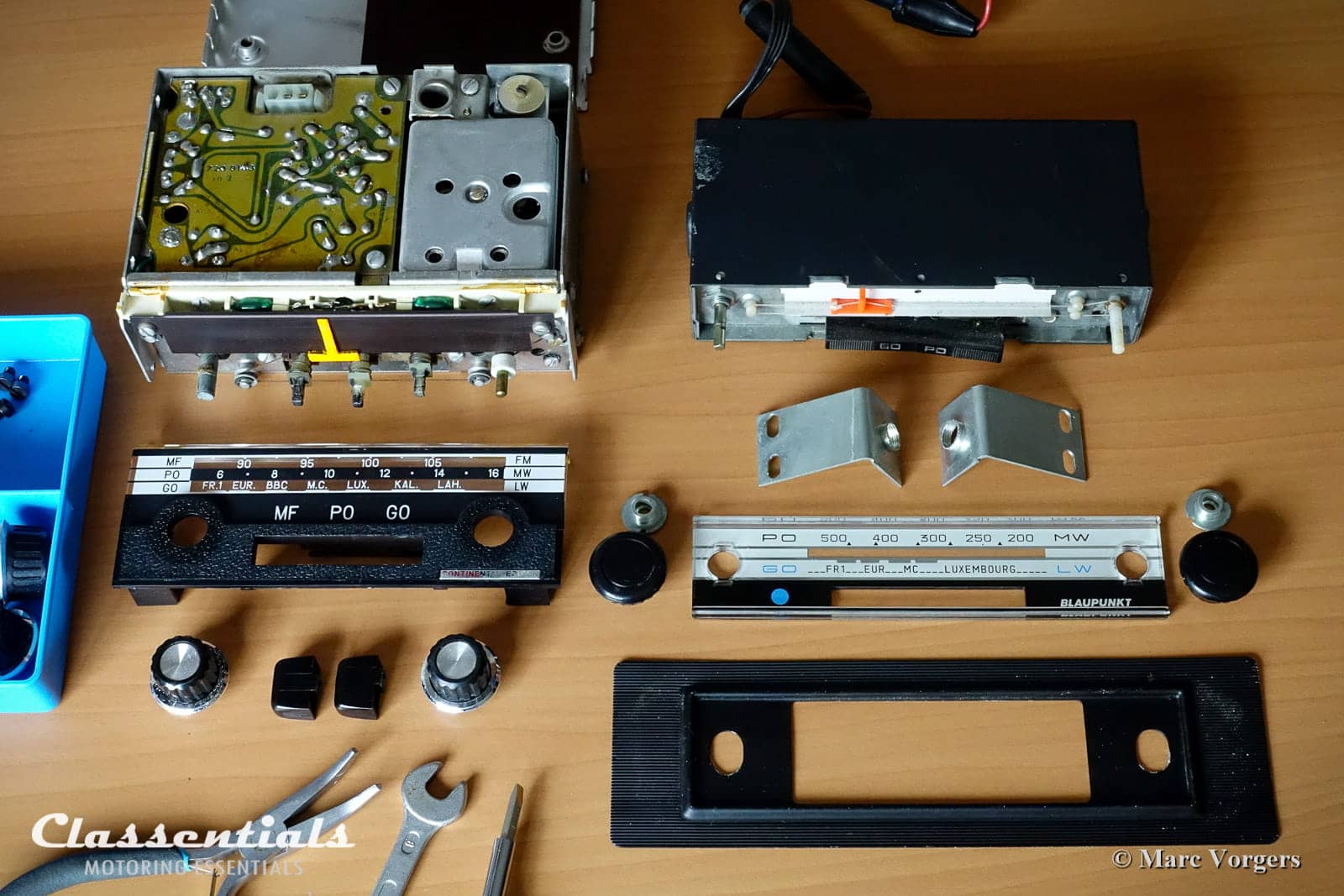 Classentials stocks a large variety of beautifully refurbished vintage original classic car auto radios. Our 'hallmark' radio is the fabulous high-end Blaupunkt Frankfurt model series of the period 1965 – 1976. A very well build and highly modular radio which can be adapted (with different fronts and knobs) to look fantastic in a variety of classic (sports) cars of the 1960s and 1970s. Regretfully these 50+ years old radios do not grow in trees aplenty… We are sourcing complete, working and defective radios and parts all round Europe to be refurbished / restored in our workshop and to be repaired by our experienced technician. It takes us about 4-8 weeks before a radio can be added for sale on the Classentials website. In case you have one or more (complete) vintage 1960s / 1970s Blaupunkt, Becker, Philips, Continental Edison radios or PARTS laying around in your company or at home; please contact us in case you want to clean house! Pictures of the items are appreciated!
"We BUY vintage Blaupunkt radios and parts for repair and restoration!"
Currently four radios are being refurbished in our workshop. The two radios pictured on the work-bench are being cleaned inside and out. In the picture (left) you see a VERY rare and sought after 1969 Continental Edison with the FM channel for Citroën DS, for which a push-button has to be sourced or made by hand. On the right you see a 1968 Blaupunkt Solingen for 1960s Peugeot models like the 304 and 404.  Futhermore, a 1969 Continental Edison PO-GO (no FM) for Citroën DS and a high-end 1965 Blaupunkt Frankfurt W with external amplifier are in the works. Both need rare parts so it may take a while for them to be ready! "Enjoy the Ride" and have a look at our vintage auto radio sales collection!
Very truly yours,
Marc Vorgers